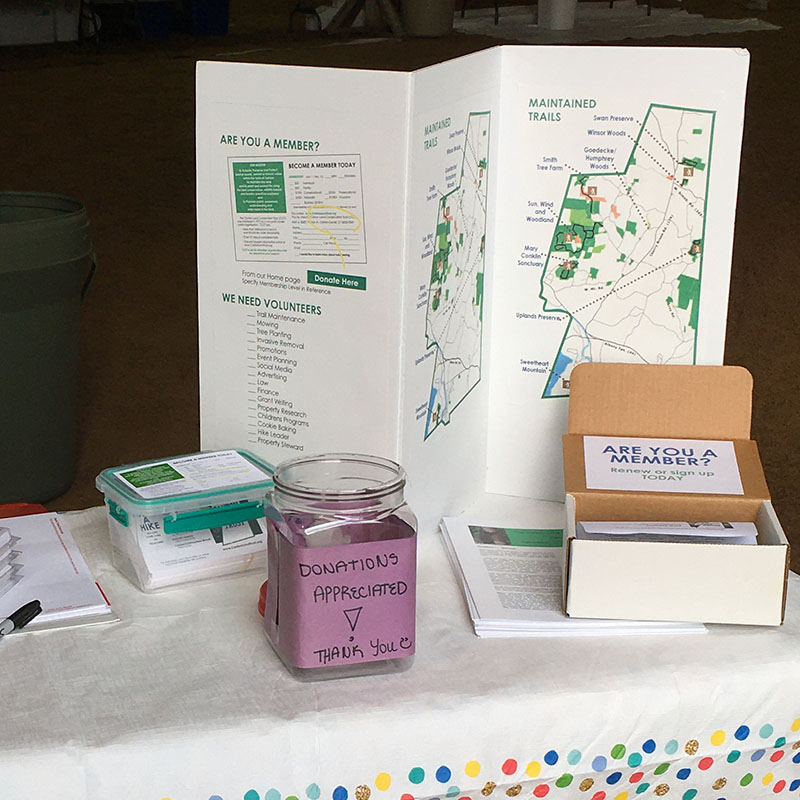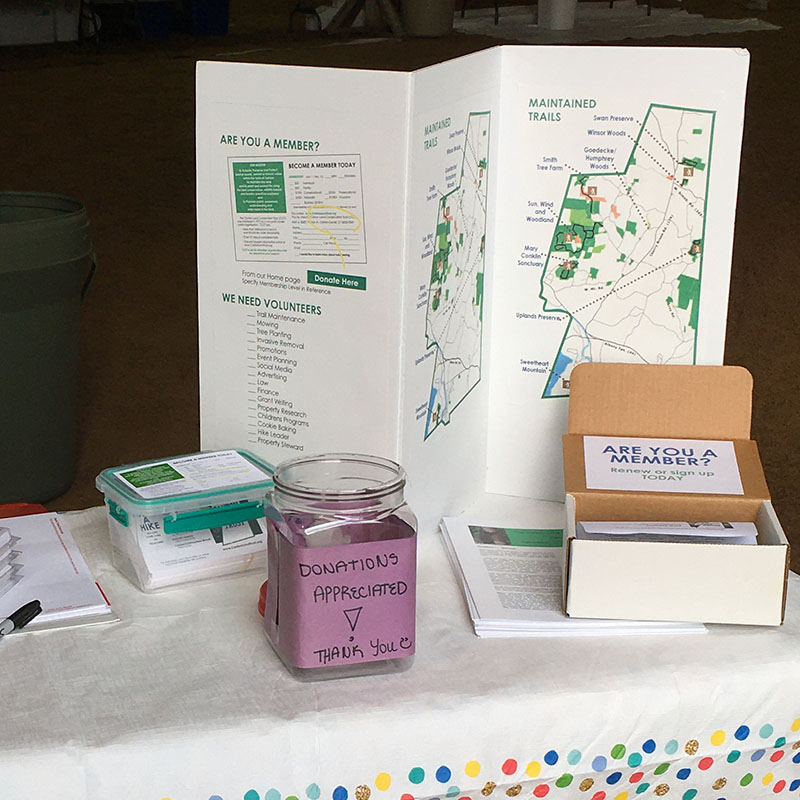 Individual giving
Land grants made the Canton Land Conservation Trust (CLCT) an institution, but cash contributions, both large and small, keep it going.
Along with members' annual dues, individual donations fund CLCT's day-to-day operations, and allow us to lead important work for our environment and community.
We're grateful for donations of any size.
The gift of land
Our land trust wouldn't exist without the generous support of landowners over the years.
Owners share their properties with us in the ways they value most, from access rights to outright donations. In return, CLCT is a faithful steward of their land, protecting it from unwanted development.
Many of these donated lands are now your family's favorite trails, your community's most scenic outlooks, and a thriving habitat for native wildlife.
Share your land
Interested in sharing your property with CLCT, so we can protect it for generations to come?
How to donate a property or easement
There are several ways to share an interest in your real estate with CLCT. Each has different tax advantages, so consult your tax advisor to explore what's best for you.
However you structure your gift, we'll work closely with you to tailor the conservation strategy for your land.
The owner conveys title to the land to CLCT, but may specify certain restrictions upon its future use. These donations can be made during the donor's lifetime (intervivos), or through a will (testamentary).
To learn more, contact us.
CLCT is a not-for-profit corporation formed under Connecticut law and is qualified as a tax-exempt organization under Section 501(c)(3) of the Federal tax code. We do not advise or represent donors in tax-relevant decisions. We urge anyone contemplating a gift of real estate to consult with their own tax adviser.