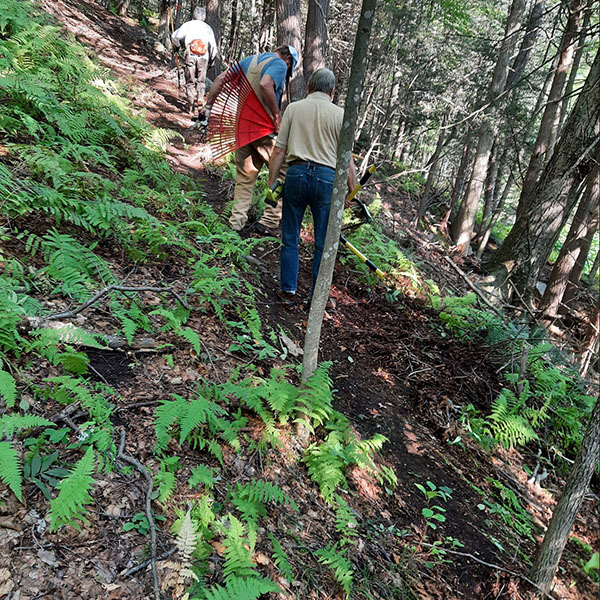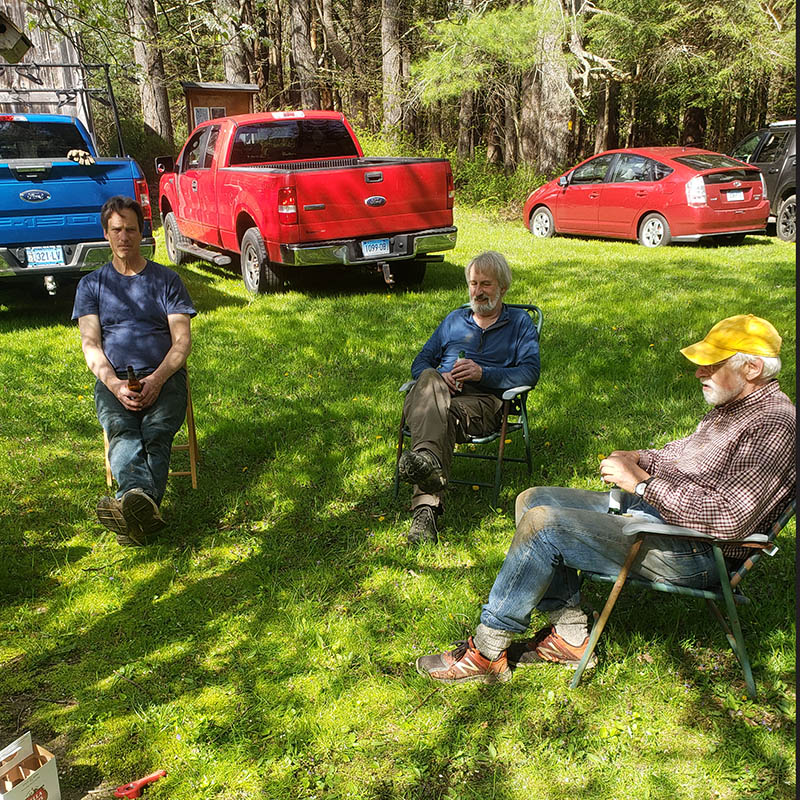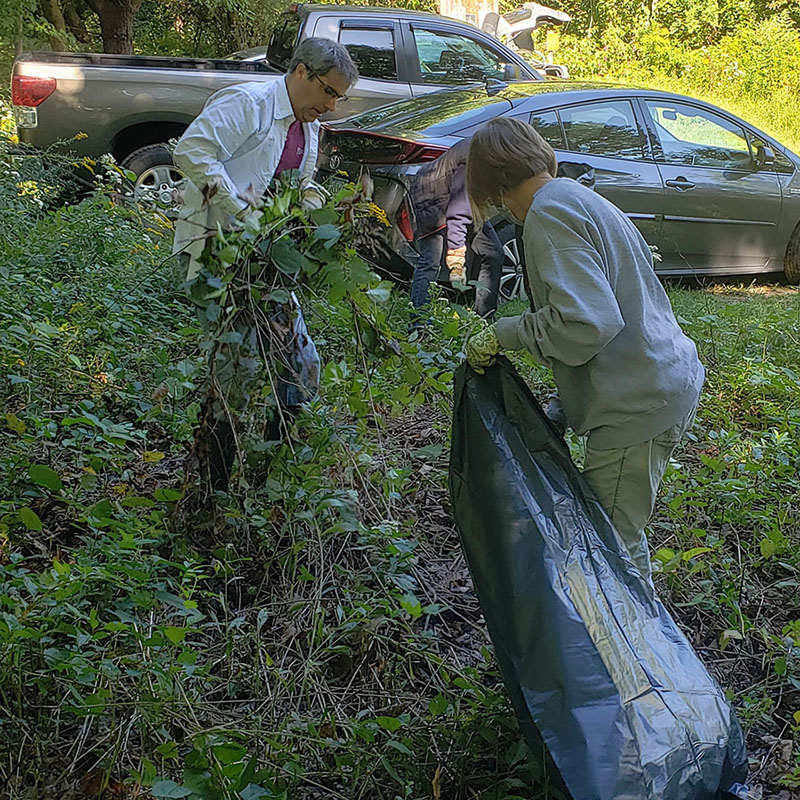 Trail Crews and Work Parties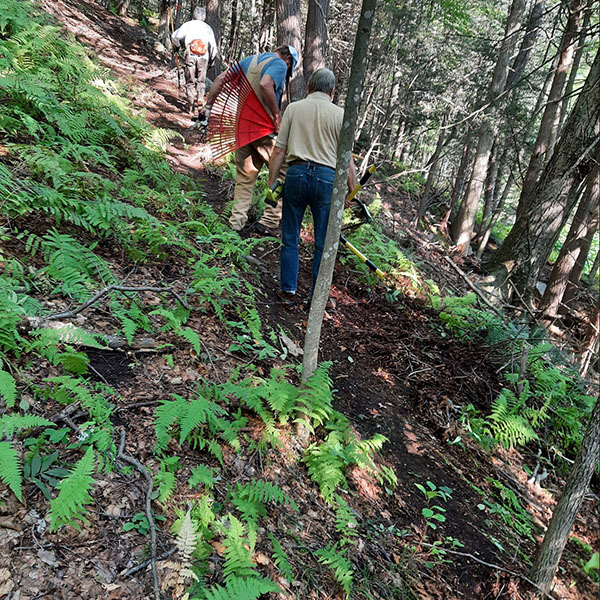 Get together & give back
There's something special about getting out in the fresh air and helping a piece of land thrive – especially when you're surrounded by your community.
We periodically organize trail crews to clean up and rejuvenate Canton Land Conservation Trust (CLCT) fields and trails.
These work parties are open to everyone, from land trust members and their families to friends, neighbors and one-time volunteers. They're a great way to enjoy the outdoors, give back, and connect with one another.
Join a Work Party
To learn about trail crews and other upcoming events, sign up for CLCT emails.
Types of trail maintenance
Our land trust protects an incredible variety of spaces and natural habitats, from meadowlands to deep forest. Each type of land needs special care.
CLCT trail crews help:
Design and create new trails
Groom and reblaze existing trails
Remove invasive plants to protect native flora
Cut back trees from the forest edge to preserve meadow habitats
Other maintenance projects as needed
When we organize a work party, we announce the type of maintenance we'll be tackling.
Of course, work is just one aspect of these events. They're called work parties for a reason: We regard chatting with other volunteers, even when leaning on a shovel to take a break, as a valued part of the experience.
FAQs
Please bring your own:
Gloves
Sunblock
Insect repellent
Drinking water
Depending on the project, you might be encouraged (but not required) to bring certain tools from home. Check with your event leader for details.
Optional tools can include:
Chain saw
Lopper
Pick axe
Rake
Hand saw
Shovel
Weed whacker
If you don't have your own tools, just bring yourself.
From meadows to woodlands, our land trust has many beautiful parcels in need of a steward. Contact us for information.