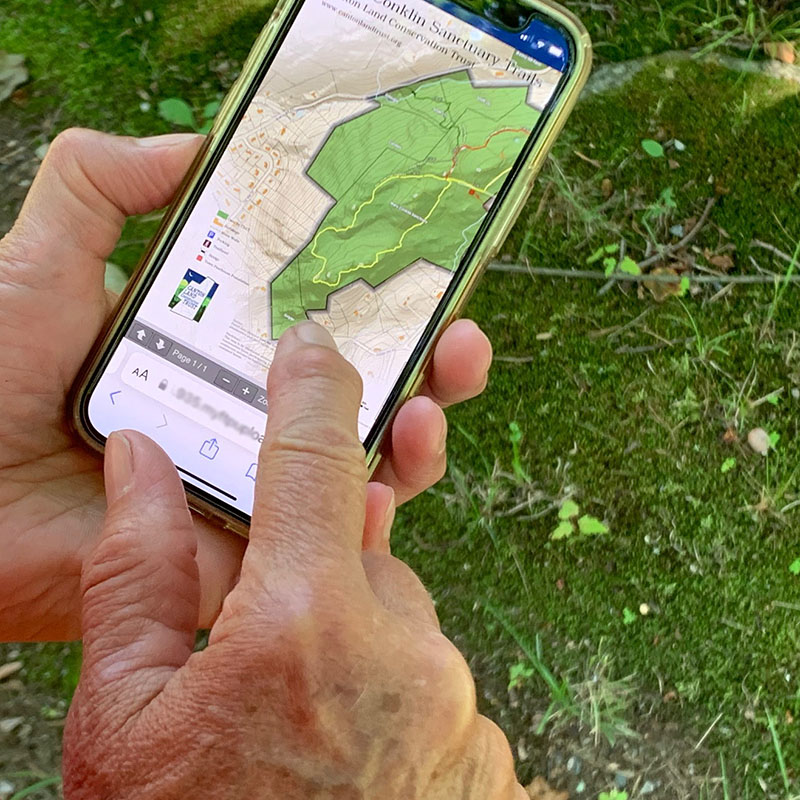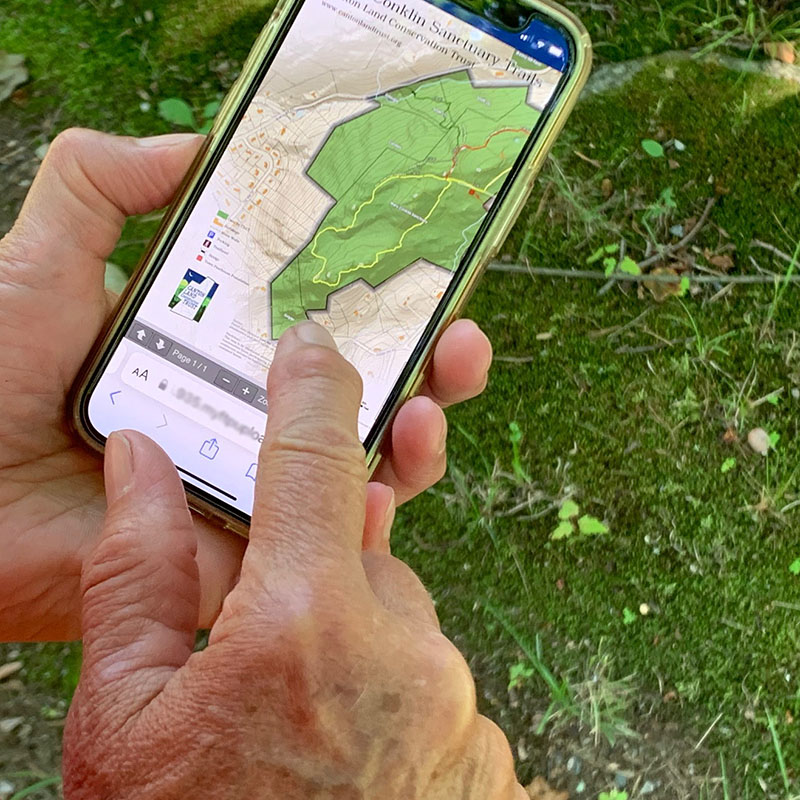 Take a hike
Want to do some research before you head out for a hike? Our land trust maintains trails through 20-plus miles of Canton's prettiest, wildest and most historic places. Learn about all of them.
Mobile App for CLCT Maps, Everywhere You Are
Want access to our trail maps on your smartphone – even offline? We've partnered with the map service Avenza to make it easy (and free). Here's how.
Visit the CLCT map store.
Select the CLCT Trail Maps Bundle to get all maps for trails on CLCT properties or select an individual map.
Download the maps
Opening the map should prompt you to download the free app. If not visit Avenza App to select either the iPhone or android version of the app.
When you're out on the trail, open the Avenza app and select the trail you're interested in. (Hint: If you're on or near the trail, it'll say "On map.")
The map will open with a blue dot to show your location. If you've downloaded the map ahead of time, it'll be available even without cell service.
Updating
If you have previously downloaded the maps and there is an update, you can click the three dots in the upper right corner of the app, choose the "Check for Map Updates" option and follow the instructions. You can check for updates at any time, but we will send an announcement to the membership and post a notice on the webpage when updates occur.