Land Trust Assumes Care of Town-Owned Carpenter Trail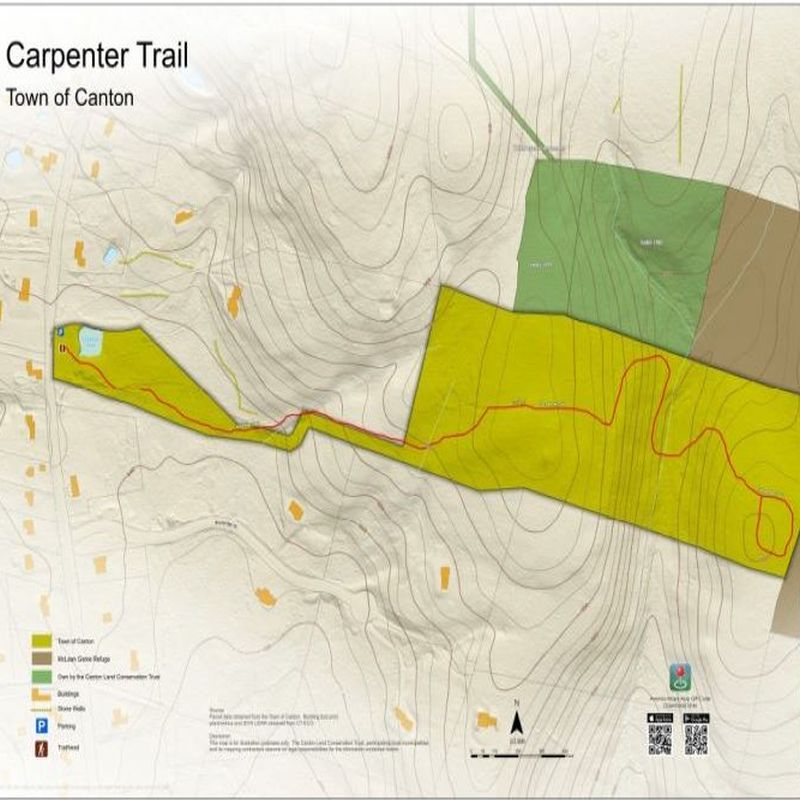 The Land Trust has volunteered to take over stewardship of a hiking trail on the town-owned open space property known as Carpenter. The 2-mile out-and-back trail is good for an easy walk or even run.
Recently, several trail crews cleaned up the parking area, removed downed trees, cleared encroaching brush, relocated some sections of the trail, re-blazed the trail, and converted a collapsed log bridge to a more permanent rock bridge.
The trailhead is at 105 Case St. See a map here or search for "Carpenter Trailhead" in Google Maps.