New Scout Trail at Bunker Hill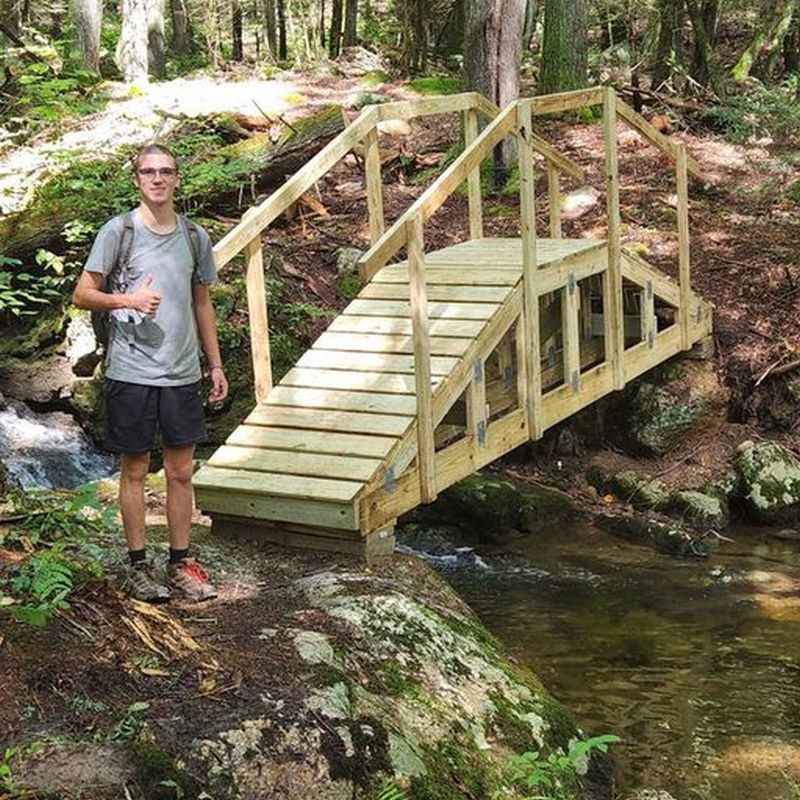 There is a new trail on the Bunker Hill Preserve, thanks to Eagle Scout Ethan Newell. This yellow trail is accessed from the red trail created in 2021 by Eagle Scout Keith Thomas.

Newell designed and built a substantial new bridge that crosses a brook to access the eastern section of the preserve. A circular trail on the other side of the bridge takes hikers to the banks of Cherry Brook.
Newell and a crew of eight scouts hauled in concrete, poured the footings, cleared and blazed the trail, and hauled in materials for the bridge and assembled it. You get to enjoy it!

The trailhead is located on the east side of Bunker Hill Road, about a half-mile north of its junction with Hanson Road. Park off the side of the road along the land trust sign. There is no formal parking area. In Google maps, search for Bunker Hill trailhead.