Updated Avenza Maps Available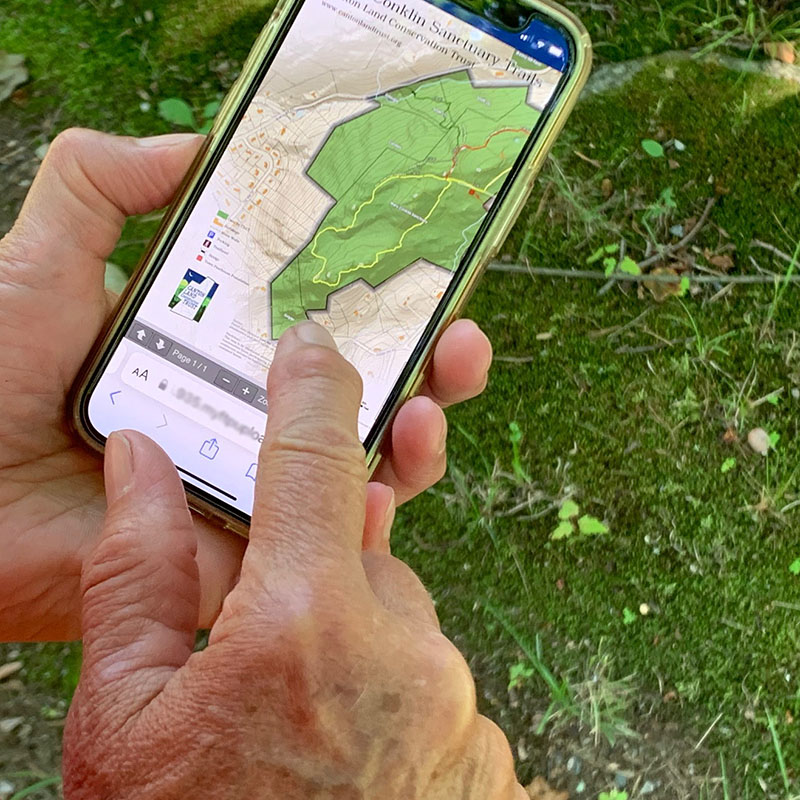 The Land Trust recently updated its collection of the geo-referenced maps that it creates. These allow users to see their location when viewing the map on a smart phone.
The update includes several small changes to some maps, the Roaring Brook Nature Center Trail map and the addition of the new Carpenter Trail map.
If you previously downloaded the app and the Land Trust bundle of maps, open the Avenza app, check for updates, and download the entire bundle of 15 maps (13 for Land Trust properties, one for Roaring Brook Nature Center and one for Carpenter).
If you do not yet have the app or maps, go to the Apple App Store or the Google Play store, download the free Avenza app, then while in the app, search for "CLCT" and download the CLCT bundle to get all maps.