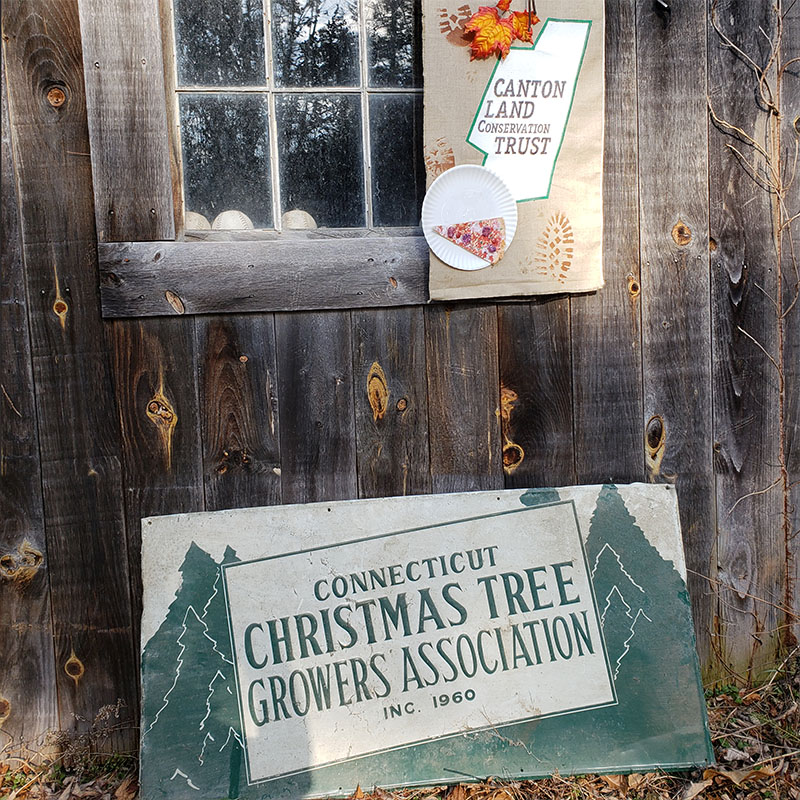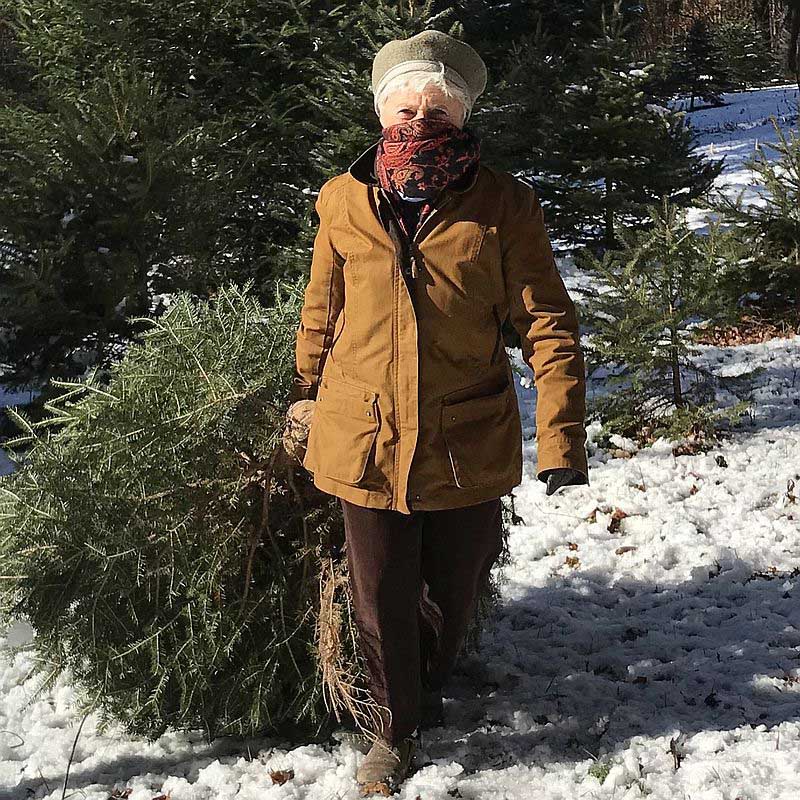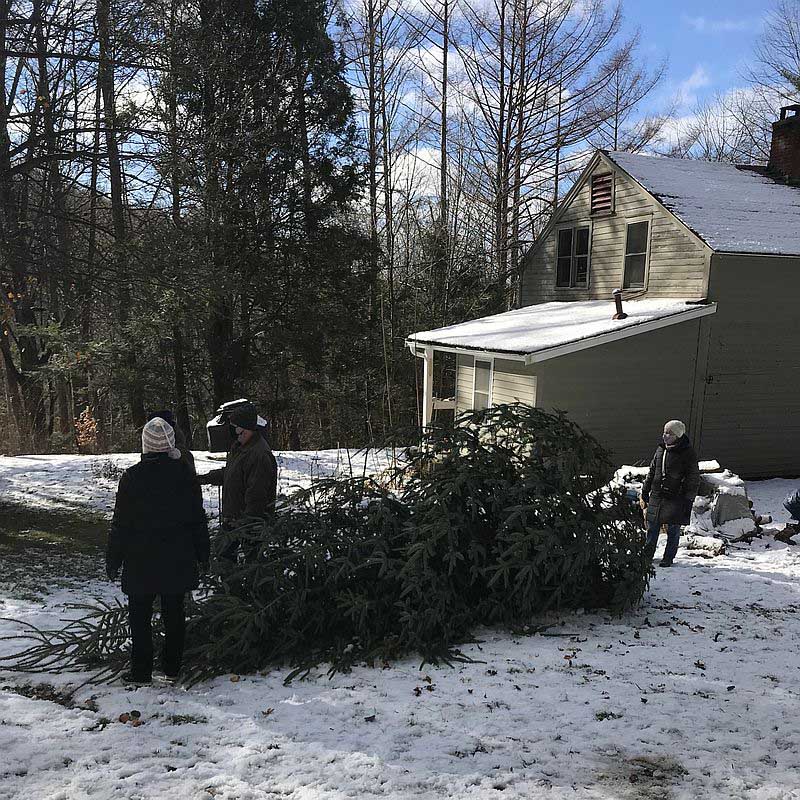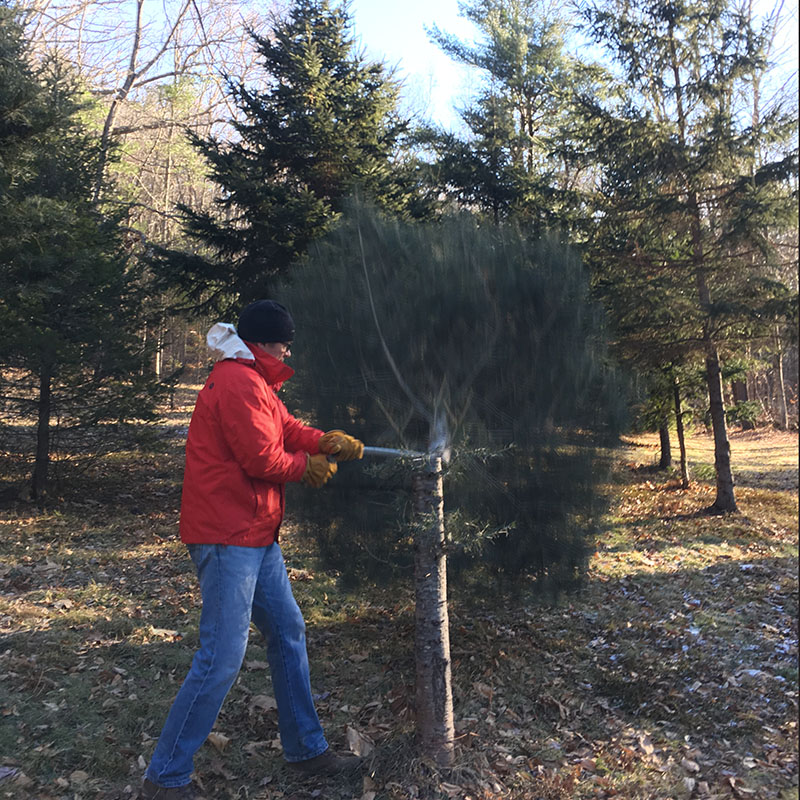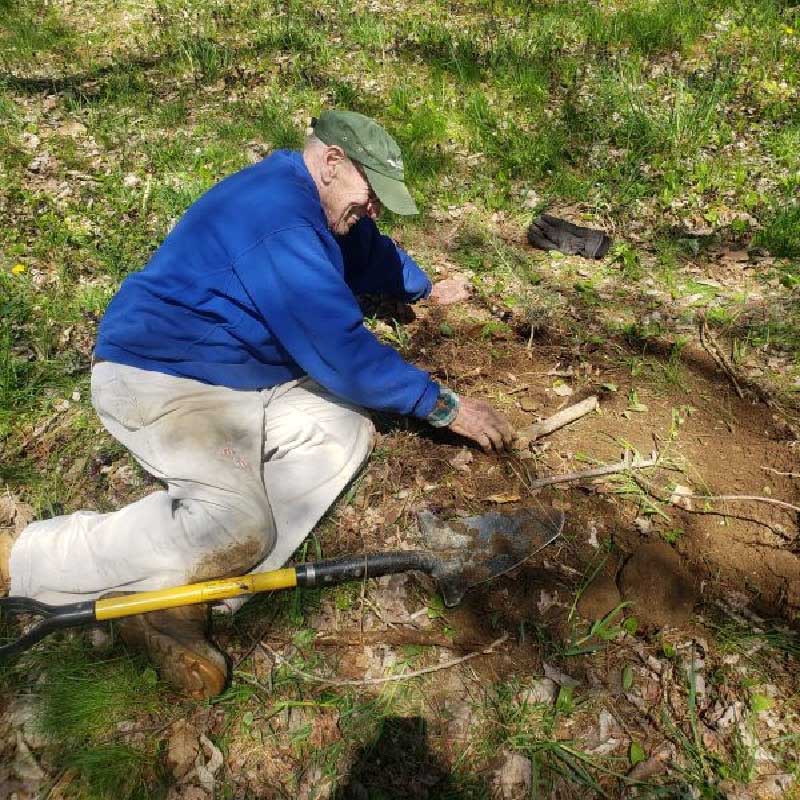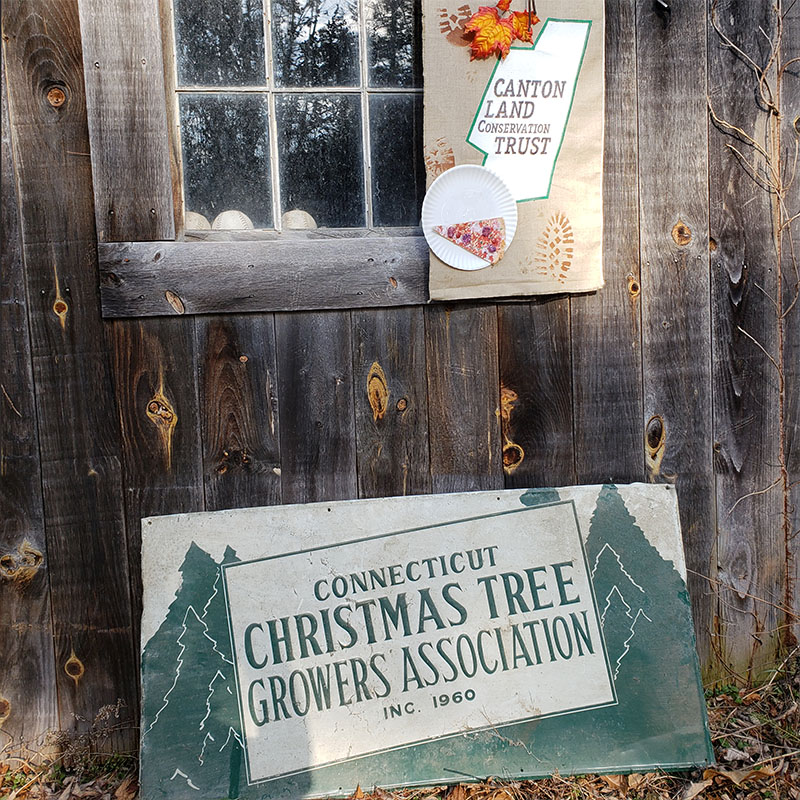 History of the property
In 1975, Wilson Smith gave the Canton Land Conservation Trust (CLCT) its first major land holding: a preserve of over 64 acres in the northwestern corner of Canton and southern Barkhamsted, where the towns of Canton, New Hartford and Barkhamsted meet.
The preserve was later expanded with grants and boundary agreements from the neighboring Paust, Kresge and Rochford lands. In 1989, Hannah Smith gave the farmhouse, and the two acres upon which it sits, to CLCT.
Today, the Smith Tree Farm has over 4,000 feet of frontage on both sides of Doyle Road. Stewardship of this preserve is currently shared by Craig Berlette, Virginia Shreve, Scott Lonkoski, Marie-line Bruhl, Bob Evenski and John Pech.
The Christmas tree farm
Dr. Smith had devoted a portion of the farm to raising Christmas trees, and CLCT proudly continues that tradition.
We cultivate about five acres of trees on the property. Each December, our volunteer-led Christmas tree sale raises money to help offset the farm's maintenance costs. Every spring, CLCT volunteers replant trees, and continue field maintenance throughout the summer.
Join the Fun
To hear about events like our annual Christmas tree fundraiser, sign up for CLCT emails.
Explore the trails
The Smith Tree Farm property provides access to two connecting trails, which wind through tree fields and past spectacular views.
Directions & parking
Take Wright Road from Route 179 (Cherry Brook Road). Turn left from Wright Road onto Doyle Road and continue for half a mile. The last portion is unpaved. The barn and farmhouse are on the right side of the road.
There is ample parking near and to the right of the barn or on the left side of the roadway which ends at this point. The farmhouse is leased by CLCT as a private residence, so please respect our tenant's privacy.
Charlotte Craig Trail
Blazes: Yellow
Duration: About a mile, loop
Difficulty: Challenging
Trailhead: From the parking area, walk uphill past the right side of the barn. The trail starts in the north tree field behind the farmhouse and barn.
Features: The trail includes a scenic outlook on the north ridge, with beautiful views to the south and southwest.
Ted Wright Trail
Blazes: Yellow
Duration: About 4 miles total, out and back
Difficulty: Challenging
Trailhead: From the parking area, walk further down Doyle Road to the creek. The trailhead is about a quarter of a mile beyond the tree farm, on the other side of Doyle Road.
Features: The trail crosses and follows the banks of the picturesque Ratlum Brook, up a steep, zig-zagging ascent to Smith's Lookout. As the trail continues, it will later begin to descend gradually, pass near Capen Cabin and come to the southern trail head on Breezy Hill Road.