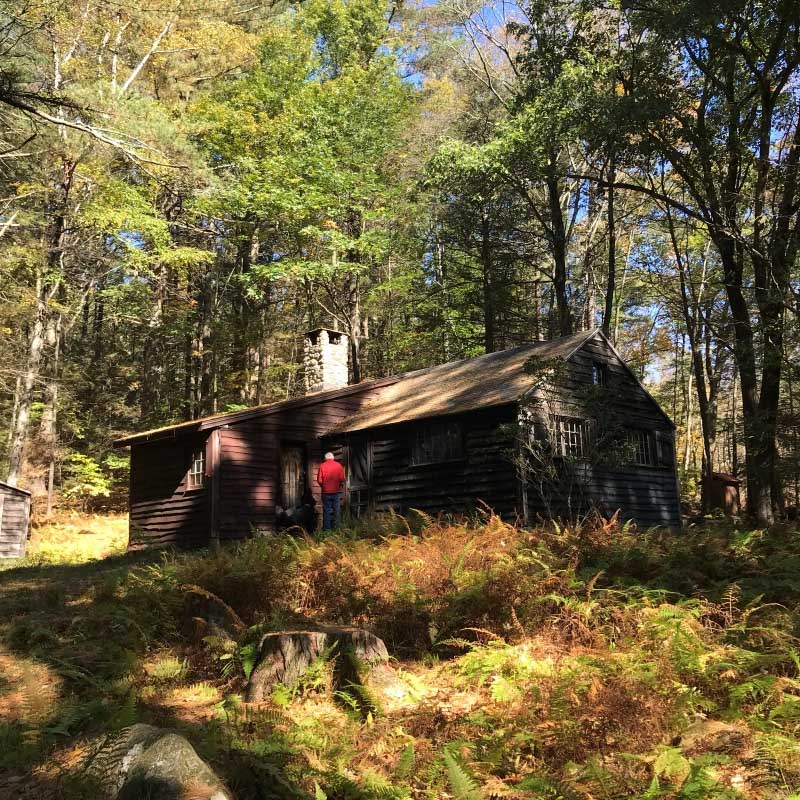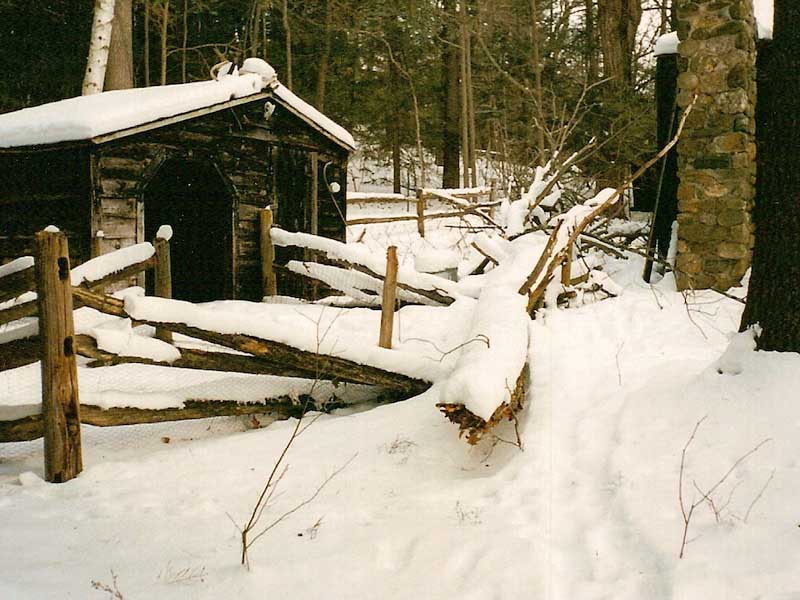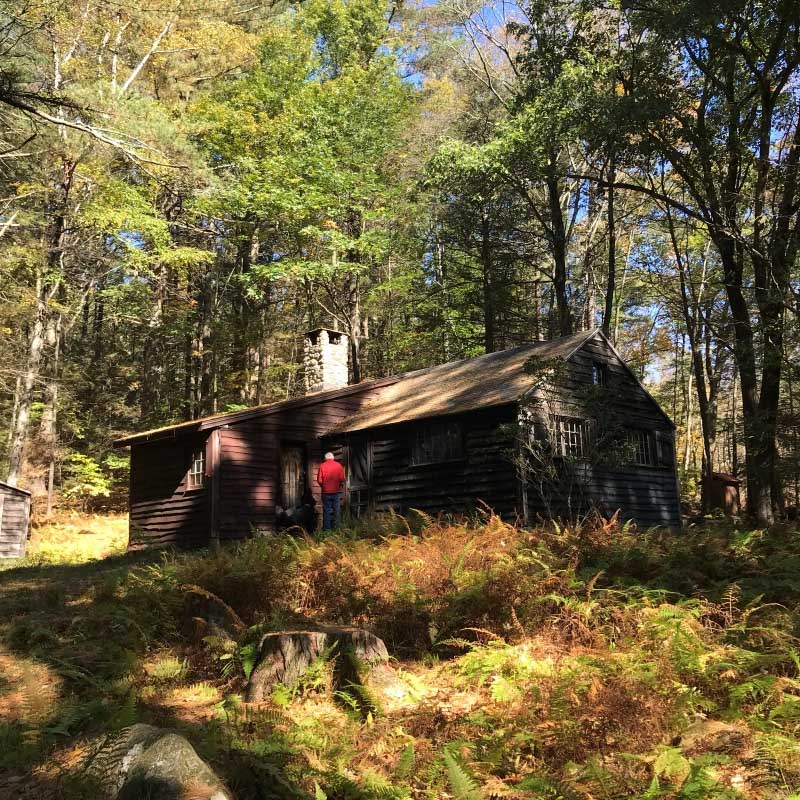 Stay at the cabin
This rustic cabin, once used as a hunting lodge, is available for overnight stays by youth groups and community members. It's located in the Ratlum Mountain Preserve on Breezy Hill Road, with easy access to Canton Land Conservation Trust (CLCT) trails.
Cabin features:
The Capen Cabin is available by advance reservation to youth groups and community members. Call Nate Cantwell at 860-693-6224 to inquire.
Directions & parking
Take Barbourtown Road north to Breezy Hill Road. Bear left onto Breezy Hill Road. Proceed to the top of the hill, where the pavement ends. Park here.
To reach the Capen Cabin, follow the unblazed path that veers north-northeast. You'll pass the cabin's pump house first(not currently working). After about 200 yards, you'll arrive at the cabin itself.
(From the parking area, you also have access to the yellow-blazed Ted Wright Trail, which heads due north.)